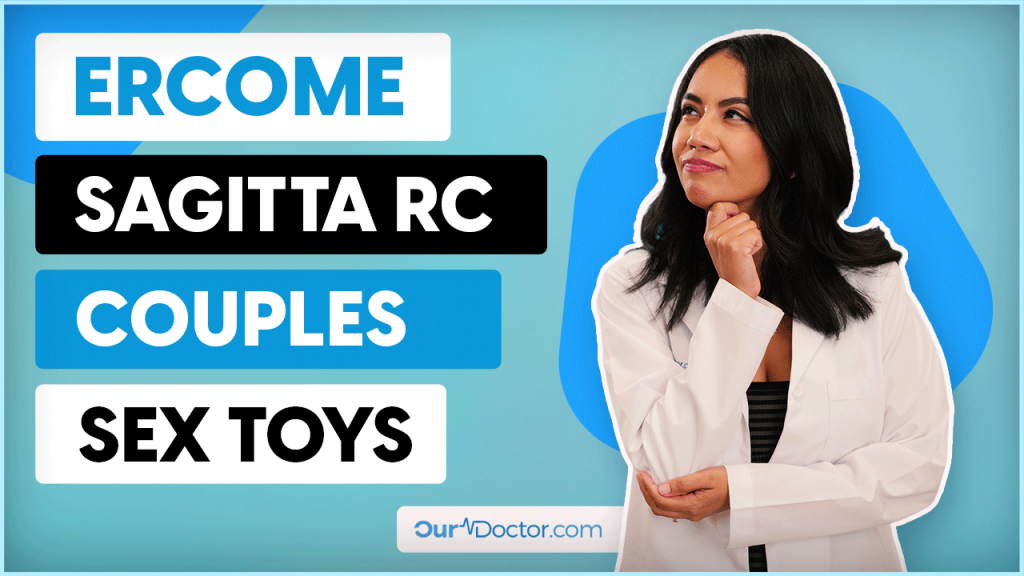 In this summary of the OurDoctor YouTube channel video "Is This The Best Couples Toy?" We'll be discussing if the Erocome Sagitta RC couples sex toy is the best sex toys for couples?
Closing the time gap of an orgasm is a commonly asked question in the minds of both men and women. Studies show that men generally last about 5 to 7 minutes, and it takes women about 13 minutes to climax.
A simultaneous orgasm has always been an essential question by couples and provides the desired climax for most couples, especially in their 30s to mid-50s.
Many believe that sexual intercourse is the pinnacle of any relationship. Men enjoy vaginal intercourse because it is a highly pleasurable experience, and most have no issue with climax. Most women enjoy the physical closeness and emotional intimacy of a couple's sex but have more difficulty achieving orgasm during intercourse.
In one study, 91% of men said they usually always orgasm during sex, whereas only 39% of women said they consistently orgasm during sex.
Studies show that females are four times more likely to experience unpleasant sex; however, using a vibrator during intercourse will help women reach orgasm. A vibrator not only stimulates the clitoris during penetrative sex but also provides rhythms, patterns, and intensities of feelings not replicated by hands alone.
Our unique couples toy is a high-intensity toy with eight vibration modes designed to increase pleasure during your sexual encounter. Men can use the toy as a masturbation device. Women can use it for g spot pleasure or for couples together during intercourse.
The item has a remote control to control the toy while the unit is attached or touching your private areas. The toy is also 100% waterproof and material-safe with no harmful side effects.
The battery life is up to 2 hours on a 1.5-hour charge, and it is quick to activate and determine your favorite mode with the LED lights for use in the dark. The vibrating penis ring features a textured tongue-like feeling and stretches the silicone ring, weighing about 36 grams.
Slip the ring to the base of the penis before starting intercourse. Next, place the vibrator against the clitoris to stimulate her. Either partner can control the eight vibrations modes with remote control. You will both enjoy an incredible experience like non-other.
If you feel any discomfort when using the couple's sex toy, then make sure to contact your local physician or call us so we may assist. Our customer service agents are standing by to answer any of your questions and get you one out today with free delivery.