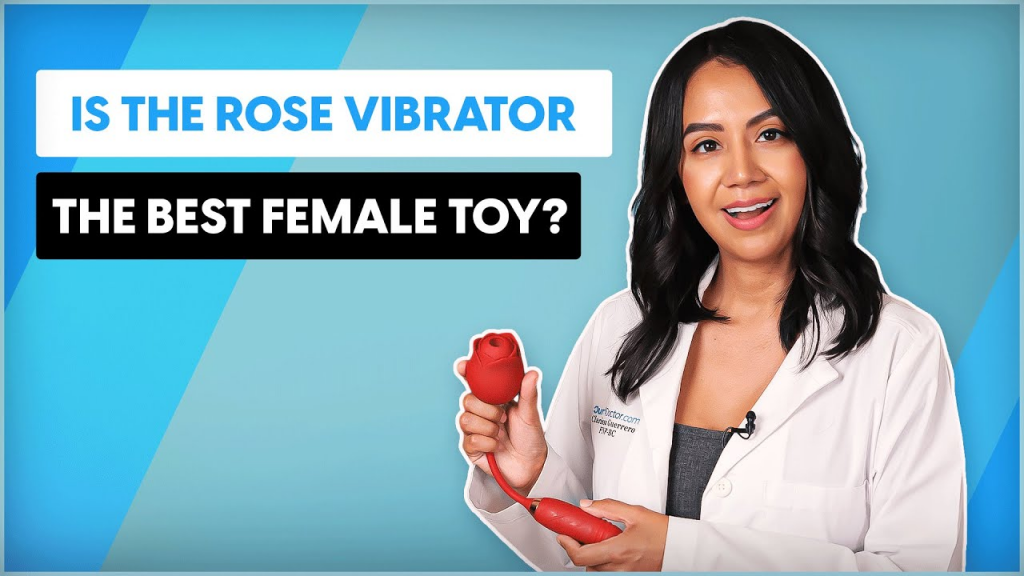 The Rose G-Spot Dual Action Vibrator is a state-of-the-art women's pleasure toy designed for G-spot and clitoral stimulation. This unique hand toy combines suction and vibrating functions on two simultaneous stimulators to provide a variety of sensations. Here is a step-by-step guide on how to use the Rose G-Spot Vibrator to ensure the most satisfying and enjoyable experience.
Setting Up Your Rose G-Spot Dual Action Vibrator
Charge the toy: Before using your Rose G-Spot Vibrator, use the provided USB cable to charge it until it's complete. You will know that your toy is charging when the indicator light flashes, and it will stop blinking as soon as it reaches total battery capacity.
Disinfect the product: Disinfect your new Rose G-Spot Vibrator with a cleaning wipe or a warm, wet cloth before use. This is important for maintaining hygiene and prolonging your toy's lifespan.
Apply lubricant: Using a water-based lubricant is highly recommended to maximize the pleasure your toy can deliver. That will ensure seamless gliding and prevent any potential discomfort. Avoid massage oils or hand creams because they can damage the silicone material.
Using Your Rose G-Spot Vibrator
Power on: Press the power button for two seconds to turn the toy on. Your Rose G-Spot Vibrator features a low-noise design, allowing for discreet playtime.
Select a suction mode: Choose seven different suction modes that mimic oral sex. Experiment with the different suction intensities and patterns to find an excellent sensation.
Insert the toy: Gently insert the G-spot stimulator into the vagina while positioning the clitoral suction cup over your clitoris. Ensure that both stimulators contact your erogenous zones for the most satisfying experience.
Enjoy simultaneous stimulation: The Rose G-Spot Vibrator offers dual stimulation, providing both G-spot and clitoral pleasure. Explore the variety of sensations by experimenting with the various vibration and suction settings.
Please turn off your toy: After using your Rose G-Spot Vibrator, hold the power button for two seconds to turn it off.
Cleaning and Maintenance
Clean your toy: After each use, clean your Rose G-Spot Vibrator thoroughly with warm water and mild soap, or use a specialized toy cleaner. Due to its waterproof design, cleaning your toy is quick, easy, and worry-free.
Dry and store: Ensure to thoroughly dry your toy before storing it in a cool, dry place away from direct sunlight. This will help maintain the toy's condition and prevent damage to the silicone.
Warranty and troubleshooting: The Rose G-Spot Vibrator has a comprehensive 12-month warranty, providing peace of mind for any issues.
The Rose G-Spot Dual Action Vibrator Women's Toy offers an unparalleled experience of pleasure and satisfaction. By following this comprehensive guide, you are on your way to exploring new sensations and unlocking your full potential for self-discovery. Enjoy your journey with the Rose G-Spot Vibrator!